The Turnaround Database functions as your new central repository for storing and organizing all critical turnaround and project related information in one place

KEY FEAUTURES
The database is free to clients if they engage our services. The system can be tailored to client specifications, it supports integration of Primavera Data as well as CMMS Work Orders. Bulk material requisitioning tools enable clients to obtain discounted material pricing. The database has robust budget estimating tools for conceptual cost and/or detailed cost development.

SCOPE PLANNING/SCHEDULING
Track & report MOC requirements
Track & report mechanical and AEI design requirements
Plan materials for individual jobs by pipe specification to minimize mistakes.
Track & Report scope planning and scheduling progress
Attach external documents that relate to a specific scope item (photographs, drawings, P&ID's, Spec Sheets, etc.)
Develop detailed inspection plans per scope.

SCOPE MANAGEMENT
Unify scope collection, approval and prioritization tracking and reporting into one powerful central system. An integrated change management module enables the recording and reporting of scope expansions, deletions, and emergent tasks. Add repeating scope to the upcoming turnaround to reduce planning costs and turnaround times.
SCOPE REPORTING
Intuitive report module that has a wide range of filtering Capability. To facilitate system handover, default or customized Closure/Completion and Commissioning forms are offered. Additional custom reports can also easily be added.

ADDITIONAL DATABASE MODULES
Material Purchasing / Expediting
Material Surplus Inventory
Request for Information
Instrumentation & High Voltage Equipment Tracking
Cost Management & Contracting Strategy Development
Inspection Modules for tracking and completing Specific Equipment Plans and Non-Destructive Test Plans

PRIMAVERA INTERGRATION
The turnaround database imports data from Primavera. Using database reports, scope item plans are validated. To free up time for schedule upkeep, the database is utilized to generate shift reports and track progress.
The Turnaround Database is a desktop application that is used from the office, but the real action happens out in the field. TCS's Mobile Tools allow you to take our tools off your desk and out into the world where the work is happening.

DIRECT ACCESS
Our Mobile Tools allow the customer and contractor supervision to have direct access to their work scope and all supporting documentation compiled during the planning phase.

REMOTE PROGRESSING
The software allows the end-user to progress the schedule and sign-off work packages for closure and recommissioning from the field with ease.

IN-FIELD MATERIAL REQUEST
The software allows the end-user to progress the schedule and sign-off work packages for closure and recommissioning from the field with ease.
Project Dashboards are web-based bolt-on tools that extend the functionality of the database out into a web browser. This allows communication with users outside of your corporate network who may not have direct access to the database. Our suite of bolt-on tools creates unparalleled efficiency and cost savings in many different areas and phases of a turnarounds and projects by automating many reporting and distribution functions that are typically done by hand.

EXECUTION DASHBOARD
See critical execution metrics via charts and graphs. The modules allow for the ability to "drill-down" from higher levels of data summarization to detailed data allowing you to make decisions at the leadership level quickly during execution phase.

PLANNING DASHBOARD
Track and visualize the planning status of your turnarounds and projects. "Drill-down" to the details to make informed decisions on your planning effort.

DIGITAL PACKAGE DISTRIBUTION
Quickly share out digital scope, inspection and change request packages with anyone you choose. Allows for the detailed tracking of package reviews and revisions.
ENTERPRISE NETWORKING SOLUTIONS
Struggling with cell phone and wi-fi congestion during the heat of a turnaround?
These issues stem from the utilization of cell towers providing hotspots with an internet connection, these cell towers are not sized to handle the massive influx of connections once contractors are mobilized on site. TCS can extend your network out into the field where cell signal and internet access are limited.
We provide enterprise networking gear and a systems engineer for equipment setup and remote management and monitoring of all systems to insure stable and secure connectivity throughout the duration of the project. The network provided to the client will be segregated from the Client's current plant network so that contractors can access stable high-speed internet in a controlled manner while not being allowed onto the Client's internal network. The router provided includes a cellular modem as the primary connection and attached is an automatic failover modem that operates on a separate cellular connection to ensure no network outages.
Infrastructure as a Service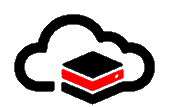 At TCS, we offer Infrastructure as a Service (IaaS) that allows our clients to host their entire Turnaround Tool infrastructure on our secure servers. Our hosting services provide access to a range of tools including Primavera, AutoCAD, our Turnaround Database, Mobile Tools, and Project Dashboards, all of which are available through a secure online portal.
Our state-of-the-art Hosting Infrastructure is designed to provide our clients with the highest level of security and availability. Our Server Centers have obtained multiple certifications that demonstrate our commitment to information security and privacy, including HITRUST, ISO 27001, ISO 20000-1, PCI DSS, and HIPAA/Hitech. These certifications demonstrate that our infrastructure is designed and operated in accordance with the strictest security and compliance standards in the industry.
In addition to our security measures, we have also carefully selected the geographical locations of our Server Centers to ensure maximum availability and resilience. Our Server Centers are situated in areas that have historically low weather-related events, minimizing the risk of downtime due to natural disasters. Our team of expert engineers and support staff ensure that our infrastructure is continuously monitored and maintained to provide our clients with the highest levels of service and uptime.
At TCS, we are dedicated to providing our clients with reliable, secure, and flexible infrastructure solutions that meet their unique business needs. Whether you need to host a single application or a complex suite of tools, we can design a solution that meets your requirements and provides the peace of mind that comes with knowing your infrastructure is in good hands.